ACC to honour world champion Azizulhasni with cash incentive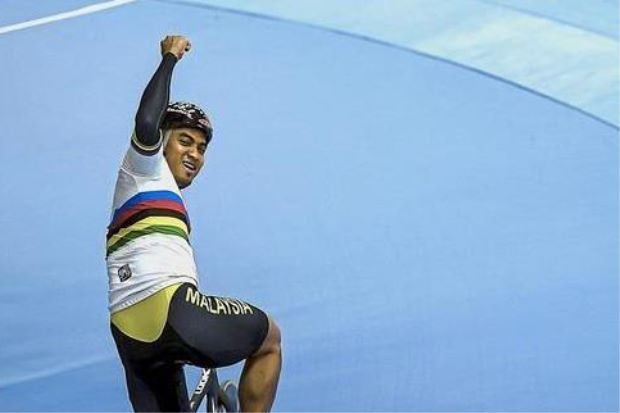 The Asian Cycling Confederation (ACC) will honour Azizulhasni Awang (pic) with a US$5,000 (RM21,680) cash incentive for winning the men's keirin gold at the Track Cycling World Championships in Hong Kong last month.

Datuk Amarjit Singh Gill, who is the ACC treasurer, said the decision was decided at the ACC management board meeting in Dubai, the United Arab Emirates, last Saturday.
"Azizul's achievement not only brought honour to Malaysia but Asia as a whole. The cash incentive and a special memento will be presented to Azizul at a date, time and place to be decided later," said Amarjit, who is also the vice-president of Malaysian National Cycling Federation (MNCF).
Azizul is only the second Asian track rider to win a keirin gold at the World Championships.
Harumi Honda of Japan was the first when he won the men's keirin at the 1987 World Championships in Vienna, Austria.

Read more at http://www.thestar.com.my/sport/other-sport/2017/05/10/acc-to-honour-world-champion-azizulhasni-with-cash-incentive/#ZJRUi8HCjVt3cXfg.99