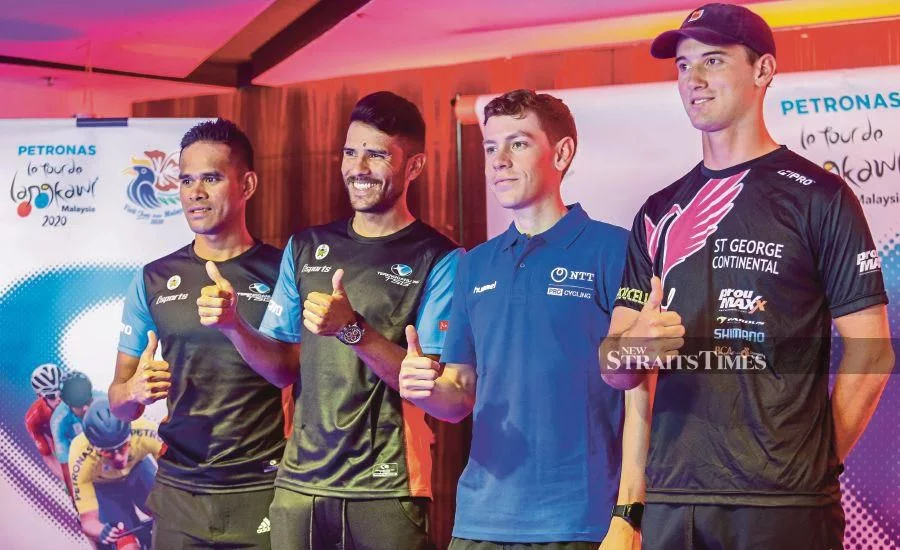 Original article at https://www.nst.com.my
THE big guns have arrived and are ready to race in what will be a very special edition of the Petronas Le Tour de Langkawi (LTdL) which flags off its silver jubilee in Kuching tomorrow.
Leading the cast is South Africa-based WorldTeam NTT Pro Cycling whose hopes in the general classification (GC) will be led by Louis Meintjes.
The South African, placed in the top-10 at both the Tour de France and Vuelta Espana in the past, is eager to stamp his mark on LTdL.
NTT, previously named Team Dimension Data, took back-to-back overall wins at LTdL in 2016-2017 through Reinardt Janse Van Rensburb and Ryan Gibbons.
Sumber: Berita Harian Online 8 Mac 2019
KUALA LUMPUR: Pesuruhjaya Sukan Datuk Zaiton Othman kecewa dengan sikap sebahagian persatuan sukan kebangsaan (NSA) yang tidak memberikan komitmen serta gagal mentadbir persatuan masing-masing dengan baik.
Lebih mengejutkan, 11 daripada 35 persatuan sukan kebangsaan yang sepatutnya menjalani Penilaian Penarafan Bintang oleh Pejabat Pesuruhjaya Sukan (PPS) tahun lalu tidak dapat dinilai dan pelbagai alasan diberikan pihak pengurusan persatuan.
Zaiton berkata penilaian setiap dua tahun itu sepatutnya dijalankan pada tahun 2017 namun ia ditunda bagi memberi laluan kepada NSA menumpukan persediaan Sukan SEA 2017 Kuala Lumpur.
Read more: Enam persatuan sukan dapat 5 bintang