Details

Hits: 1167
NILAI: Impian pelumba pilihan hangat, Sany Syahmi Mohd Shafiee untuk menyarung jersi kebangsaan musnah apabila terjatuh di selekoh kedua terakhir menuju ke garisan penamat pada Kejohanan BMX Kebangsaan 2022 di Trek BMX Kebangsaan Bandar Baru Nilai, Negeri Sembilan semalam.
Pelumba Terengganu Hanelang itu sedang selesa mendahului 7 lagi pelumba dan kelihatan hampir pasti untuk mengucup kejuaraan kebangsaan 2022 kategori elit lelaki sekali gus mengesahkan slot tiket ke Kejohanan Lumba Basikal BMX Asia 2022 (BMX ACC) September nanti.
Namun impian Sany Syahmi tidak kesampaian apabila dia terlanggar basikal seorang lagi tonggak Terengganu Hanelang, Amer Akbar Anuar terjatuh lebih awal ketika cuba untuk memintas pendahulu perlumbaan ini.
Read more: SANY GAGAL TEPATI RAMALAN EMAS BMX KEBANGSAAN 2022
Details

Hits: 2165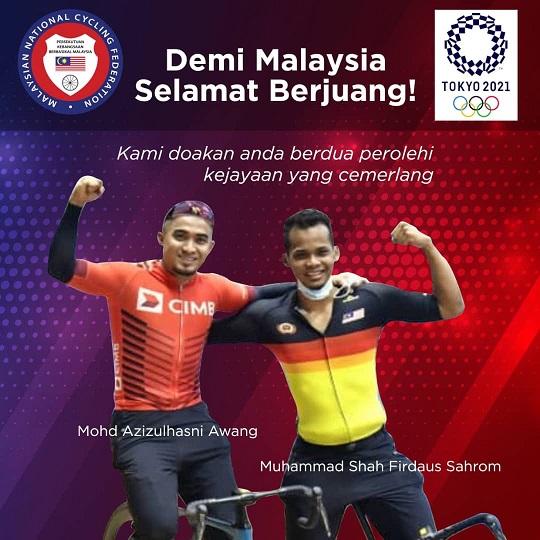 Azizul, Shah Firdaus Pembawa Sinar ke Tokyo
Mohd Azizulhasni Awang dan Muhammad Shah Firdaus Sahrom merupakan dua pelumba trek yang akan mewakili negara ke Sukan Olimpik Tokyo 2021. Olimpik Tokyo dijadualkan bermula pada 28 Julai ini. Kami mendoakan agar anda berdua memperoleh kejayaan di sana.
Details

Hits: 2344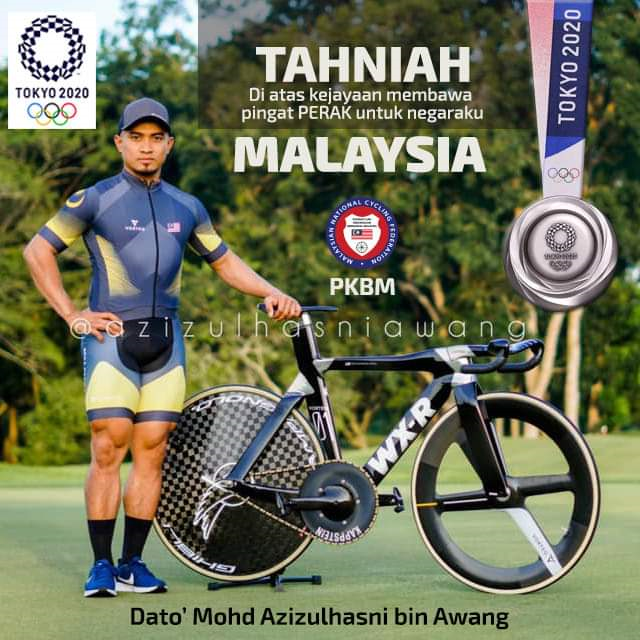 Details

Hits: 7257
KUALA LUMPUR, July 18 -- The Malaysian National Cycling Federation (MNCF) will be organising the "MNCF Virtual Ride" Cycling Championship from Aug 7 to 29 in preparation for the next few international tournaments.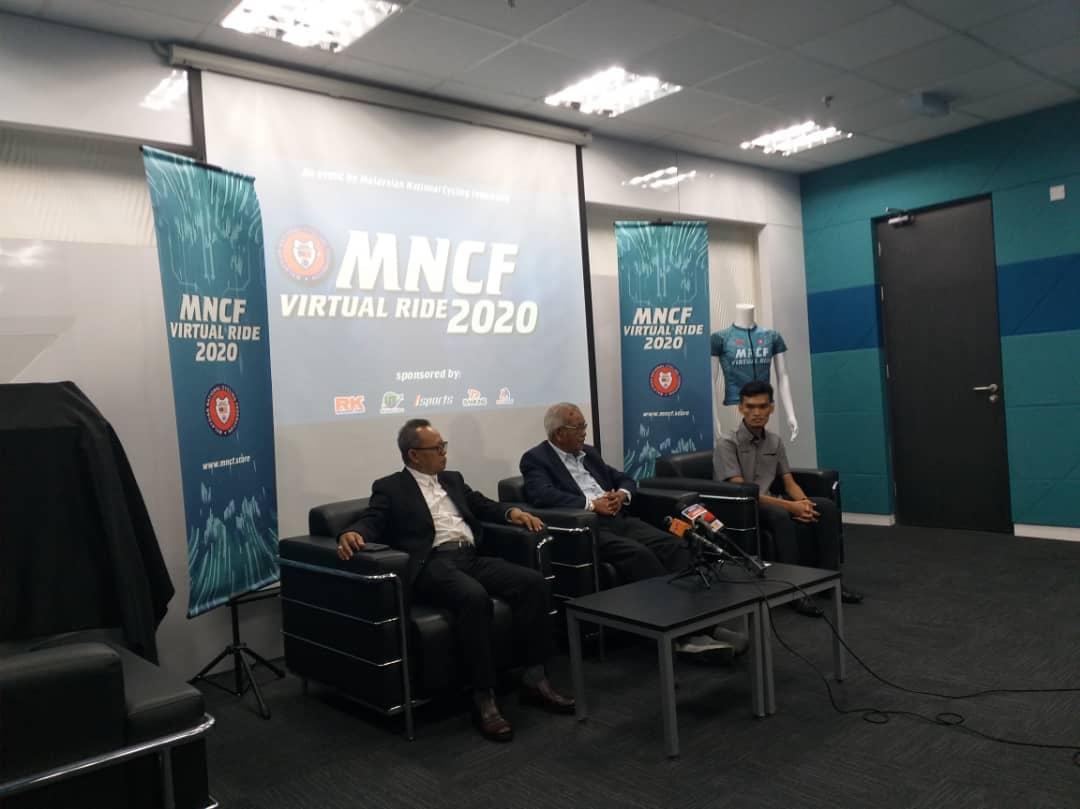 Read more: MNCF Virtual Ride to be forerunner to ACC 2020